The Summer Arts Studio dates for summer 2020 are Monday, June 22 to Sunday, June 28. More info coming soon!
Welcome to Summer Arts Studio by the University of Wisconsin. Engage in an intensive one-week workshop taught by our art department faculty. All skill levels are welcome to learn skills, make art and build community at the Summer Arts Studio.
Choose one of four workshops to attend based on your interests:
Glass
Printmaking
Woodworking
Painting/Drawing
You will learn techniques from world-renowned innovators and artists. Our class schedules balance technique instruction with your self-directed art making and exploration. Intimate class sizes and community building provide you a rich art-making experience.
The daily workshops will run from 9 am to 5 pm. You will learn the skills and techniques during this time. Studios will be open from 7 to 10 pm for open studio hours. This time is for you to develop your craft and discover your interests.
Learn More About the Workshops
The evenings are free for you to explore with your fellow attendees. Discover arts and culture events in the vibrant city of Madison. Sip on craft beers and artisan foods at our many local farm-to-table establishments.
Summer Arts Studio kicks off with an opening dinner reception. Our closing reception will feature a student exhibition of your work and creation. You will also enjoy community dinners and social events during your week in Madison. A complete schedule of events will be posted soon.
Join us for a special experience learning, making, and building community!
Summer Arts Studio
When: June 16-22, 2019
Where: Madison, WI
Accommodations: Madison Concourse Hotel (accommodations are included in registration fee. Choose registration without lodging if you wish to make your own arrangements)
Course Fees: $1999 for a week-long intensive; add six nights lodging for only $500
REGISTRATION FOR THIS PROGRAM IS CLOSED.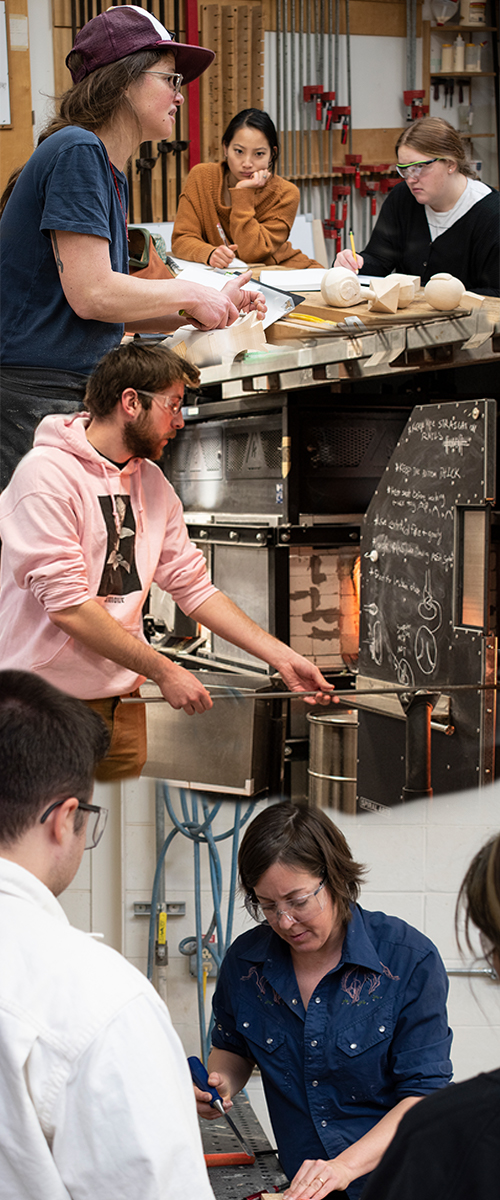 From printmaking to ceramics, hot glass to digital media, our workshops are as unique as the medium they celebrate. Taught by world-renowned faculty from UW-Madison, the Summer Arts Studio provides art-making on an intimate scale.
Join artists and makers from across the country in a welcoming and creative atmosphere. Make art with us: register today!